Brian Gregg has won two SuperTour races in the past few weeks, and a couple of other well attended races as well. This weekend it was in Aspen, CO.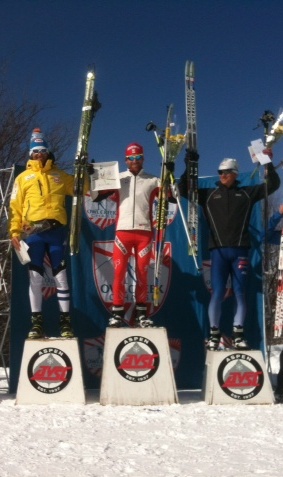 Brian Gregg on top of the podium.
Brian won both of the recent SuperTour races on the Nordic Ultratune RDG-1 grind. It's a new grind this season, a very versatile grind for fine/dry conditions. The RDG-1 ranges into warmer temps in areas that have low moisture in the snow - typically at higher elevations and anywhere the snow is staying significantly dry.
Congratulations to Brian! He's one of the hardest working guys on the north american scene.